"It can be kind of quiet out here. And we pretty much like it that way."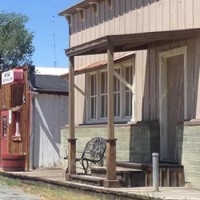 Rural Nevada at it's small-town best, Gerlach is anything but typical. The closest towns are Nixon, 60 miles to the south, or Cedarville, CA, about 85 miles to the north. Neither has a full market or hardware store.
People who visit or live here do so for the solitude.  In 2013, attendance for the Burning Man festival topped 60,000. The majority of these people pass through Gerlach on their way creating a very different atmosphere.