Black Rock Mud Company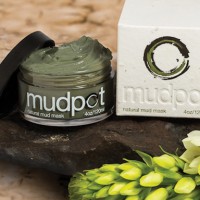 Black Rock Mud Company was founded in 2010 by two "mudders": Shelly Egbert and Summer Powelson. For years, Shelly's family has owned a special piece of property near Gerlach known as The Great Boiling Springs.
Black Rock Mud is 100% organic mineral-rich mud that finds it's way to the earth's surface through small bubbling mud volcanoes unique to the Great Boiling Springs property.
Our mud is hand harvested and hand packaged in recyclable, biodegradable, and plantable packaging made only in the USA. In addition to packaging and product, Black Rock Mud Company not only supports, but employs eco-friendly practices. Our facility just outside Gerlach is fully sustainable using only "green" power from wind, solar, and geothermal sources.
"We are committed to the environment, the preservation of the desert, and a deep seated desire to share our "Black Rock Experience" with you."
Black Rock Mud can be purchased online or at select spas.
Contact:
P.O. Box 201
Gerlach,  Nevada  89412
775-302-3599
blackrockmud@gmail.com